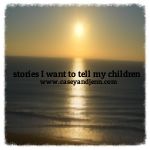 I knew that I wanted to marry Jenn within our first year of dating. I think she wanted the same thing, as we used to talk about what our wedding and marriage would be like. During these talks, she recommended to me that if I ever did propose, that I take Stacey with me to buy the engagement ring, as a consultant.
So on Thursday, March 26th, 2009, Stacey and I took advantage of the fact that Jenn worked late on Thursdays and snuck away to go ring shopping. We made plans to hit every jewelry store in and around the Maine Mall. The shopping excursion took less time than we realized, however, as it only took three rings at the first store to find the right one.

After that, we went to Target, where I skipped around the parking lot. Then I took Stacey out to dinner at the Texas Roadhouse, as a thank you for her services. She hugged me as I dropped her off at their apartment, then I visited my parents to show them the ring. It was a fun night!
I had a plan for proposing. Every May we'd go camping at a place called Megunticook in Rockport, ME. It was where we took one of our first camping trips, and where we first said "I love you" to each other. I was going to wait until we were on the wooden swing where the "I love you"s were first said, and then get down on one knee. It would be perfect!
Jenn and I always spent one day of the weekend together, and at this time it was usually Sunday. On this particular week, however, Stacey had a date on Saturday night so Jenn and I started our day Saturday evening. It was a wild night, with a trip to the gym, and dinner at Tim Horton's. It was definitely a fun night, and I enjoyed chatting over yogurt parfaits.
All the while, I was trying to contain my excitement regarding what I had done with Stacey's help two days before.
When we got back to my house, we started talking about spontaneity, and the fact that I tend to plan things out in advance. Jenn told me that it's always best to live in the moment. I quickly ran to the bathroom, while she lit some candles in the kitchen, as we felt like dancing. In the bathroom, I texted Stacey, asking her what she thought about the idea of me just proposing that night. I didn't get a response, since she was on her date, so I calmed down and went back out to the kitchen.
Jenn had the candles lit, and music playing, and we were about to start dancing when I decided to do it! I ran into the office, where I had the ring in the safe. I brought it out to the kitchen, got down on one knee, and told Jenn that I loved her, and that she taught me about living in the moment, and asked her if she would marry me.
She said yes, and we spent the night laying on the kitchen floor calling our friends and family. We spent the next day sitting on the couch with a blanket over us, writing down our wedding plans in a notebook. Proposing at Megunticook in May would have been great, but this proposing in March 28th, 2009 was perfect.
I'll also note that we set the wedding date for May 22nd, 2010, but in July we decided to change it spontaneously to September 19th, 2009, because we couldn't wait. The wedding day was also perfect. More perfect than the followng May 22nd.
My wish for you is that you learn to live in the moment, and realize that planning is not required to create a perfect moment.